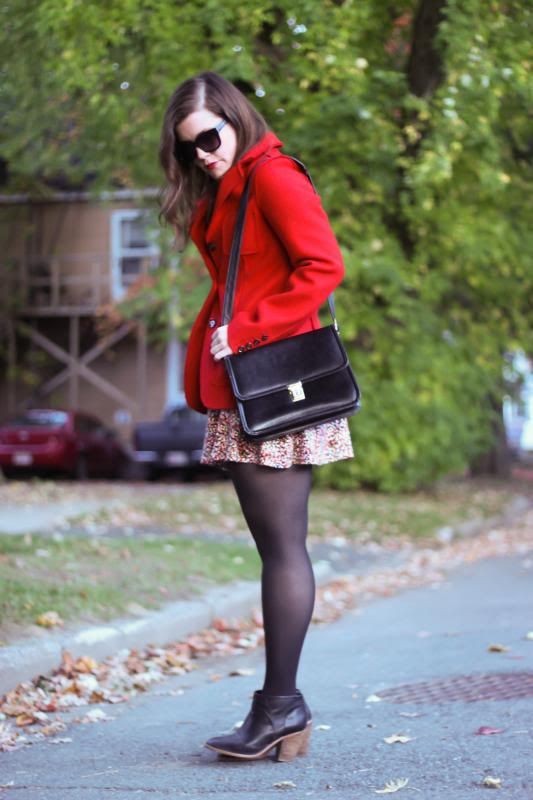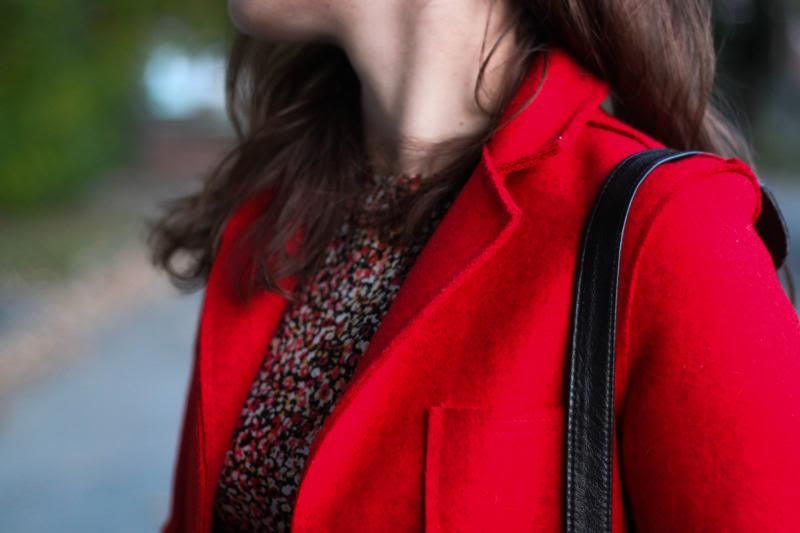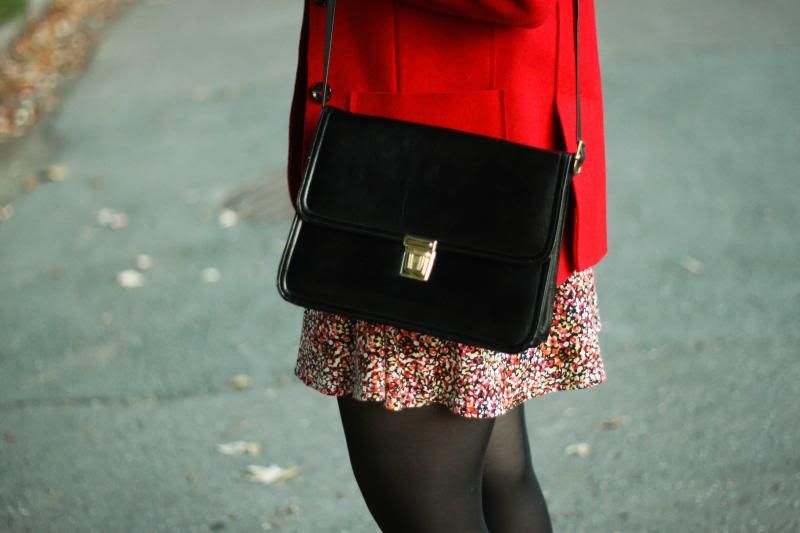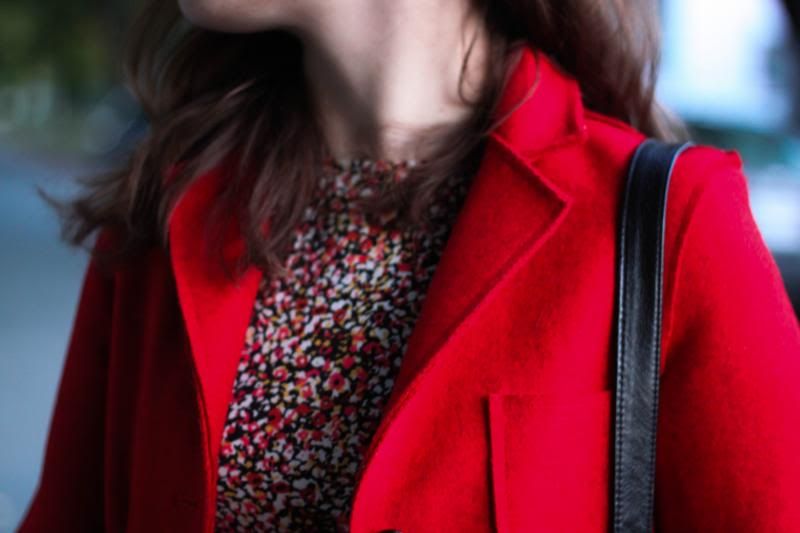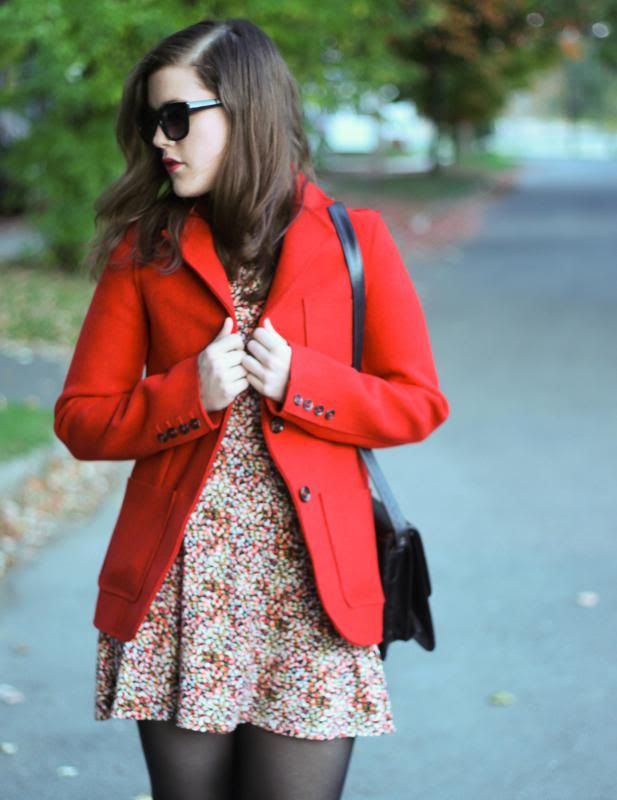 Coat: c/o Joe Fresh / Dress: H&M / Boots: Joe Fresh / Bag: Thrifed / Sunnies: Le Chateau
I mentioned in an
older post
that this 70's inspired BRIGHT ORANGE
Joe Fresh
pea coat would be top tier in my closet once Autumn hit. Well, as it appears, I am clairvoyant. I have decided on this coat as my "main coat" this Fall, which is a decision that is based upon a few things:
1: It's just so super gorgeous. The hue, the fit, the structure, the warmth (even though we have been blessed with a truly warm Fall this year).
2: Though it was sent to me last year, I only really got a few decent wears out of it before it was out of season, so it's like it is
brand new again
. I love when that happens.
3: I was aware I even owned it because I finally organized my closet. This may sound direly pathetic (and like the biggest 'first world problem' ever), but my closet situation was allowing me to forget about things I literally owned, which would lead me to buy new things when I didn't even need them, which added to the hoarding problem, starting the cycle all over again. This is me admitting that I have been ridiculous with attire organization. But now! Now I am 4 garbage bags of items lighter, everything has a place and a purpose, and it is really just the most amazing thing in ever.
Any of y'all closet delinquents?