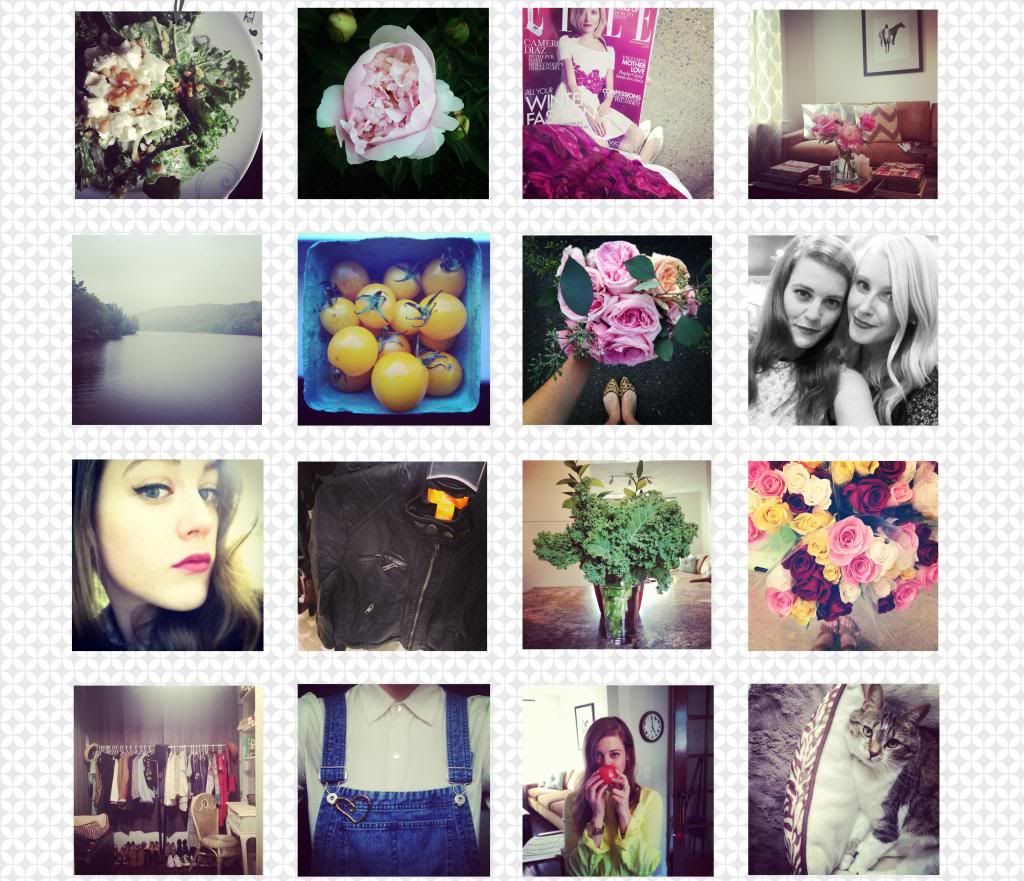 Just a quick pop in with an Instagram collage of shots from over the past few months since I've been pretty delinquent with outfit shots this week and last. Outlined below, it appears that things in my day to day are pretty much comprised of food, flowers, clothes, and my cat. ...If the shoe fits? Also, if you'd like to follow along with my day to day (which I update on the regular), you can find me right
over here
. And the above...
Kale salad with walnuts & goat cheese, a pretty pink peony, accidentally matching my magazine to my outfit, my living room on one Saturday afternoon, beautiful & misty Cape Breton (that I miss!), the sweetest mini yellow tomatoes at the market, more flowers (this time english roses in pinks), a
best friend
reunion in September, makeup play before a bachelorette - classic cat eyes & burgundy lips, a
Joe Fresh
moto jacket I'm highly considering bringing on board, garden centrepieces, downward pause for some mixed roses, garment sort (there's another double closet I have all organized as well! success!), overalls & nude silk & a heart of gold, tomato crush, Miss Pip basking in the sun in her kitty bed.