Holy wow. What a busy week! I'm heading into a very buried day, so I'm keeping this short and sweet (perhaps not
sweet
per se, but 'short and pertinent' didn't have the same ring). This skirt is remixed, as I've featured it before in this post. I really like fabrics of these variations, and mixing the *cough* polyester *cough* skirt with this silk blouse was just the amount of flounce I wanted in my day. I have to direly apologize for the lack of pizzaz in this location, but I was a little rushed, and a little lazy. Shhhh.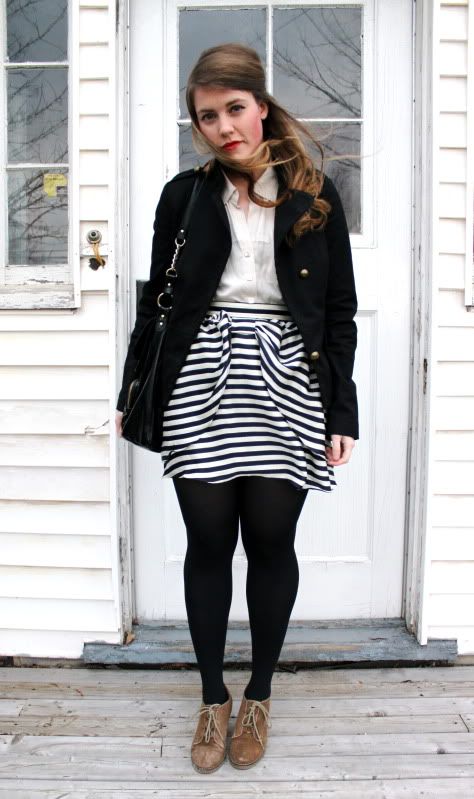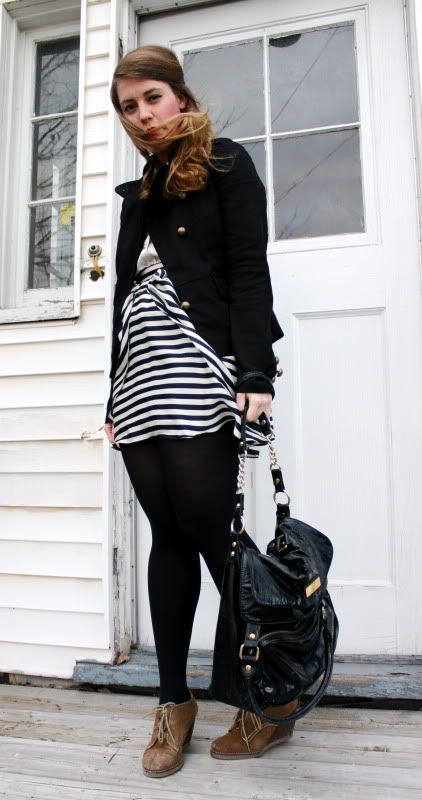 (Skirt: H&M, Blouse: Guess, Tights: Hue, Booties: Volatile, Bag: River Island, Blazer: RW & Co.)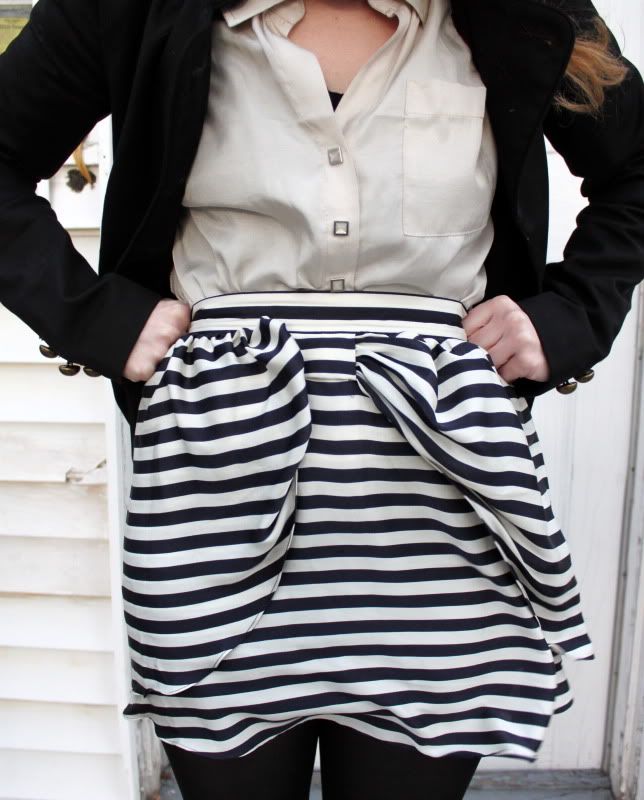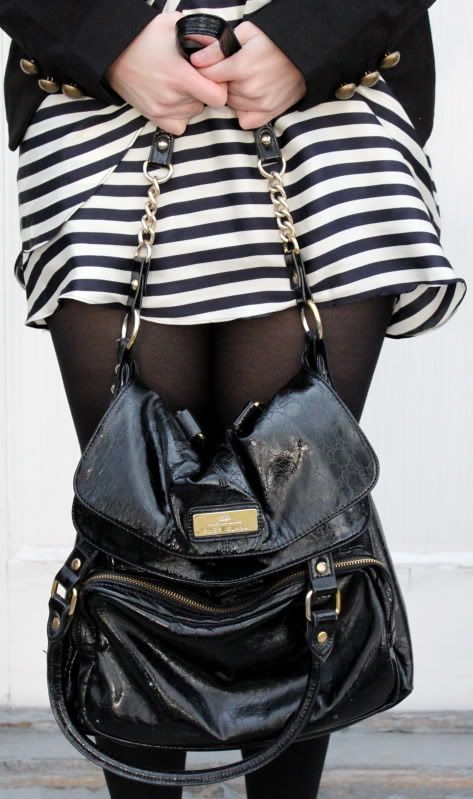 Thank you to everyone who visits, and to all my new followers alike. I'm so glad that you're here!